Top 10 Trader Joe's Products
Being a West Virginia resident, Jared and I are unfortunately without a local Trader Joe's. :( However, our dedication and true appreciation, finds us frequently making trips to the nearest store in Pennsylvania!
Instantly, I grew fond of Trader Joe's atmosphere, their delicious seasonal and specialty products, and who could forget their awesome staff!?
Trader Joe's is basically an addiction we can't shake; and if I'm being honest, we don't really want to. The first step is admitting you have a problem, right?
So, let's get to it. Here is a list of my favorites (so far) that I want to share with you!
1. Dark chocolate espresso beans: First up, is the dark chocolate covered espresso beans. These yummy caffeinated treats have a smooth, rich flavor and are easy to eat on the go! I love to grab a few before leaving for work. A little known fact, eight of these are equal to one cup of joe.
2. Oatmeal Cranberry Dunkers: If you haven't tried the oatmeal cranberry dunkers yet, I suggest you RUN to your local Trader Joe's and snatch up a barrel. Jared and I often munch on these as an easy sweet-tooth fix after dinner...or lunch...or breakfast. :P They are very crunchy and have a white chocolate drizzle laced on top! We made the mistake of looking at the calories the other day, it must be a misprint...
3. Mandarin Orange Chicken: The infamous mandarin orange chicken. This savory dish is one of Trader Joe's most popular products. The chicken is covered in a tangy, mandarin orange ginger sauce. I have honestly never tasted a better "made at home" Chinese dinner. Don't forget to steam some rice while you're at it. ;)
4. Pasta: Jared and I are CARBOSAURESES. If there is a carb, we will find it, and we will eat it.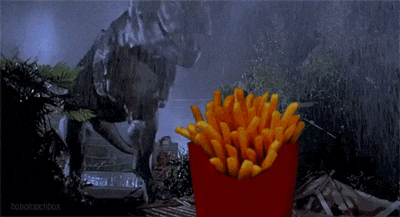 We enjoy packaged pasta from Trader Joe's more so than from anywhere else. Maybe it's the price ($0.99!), maybe it's the nice packaging... either way it's part of the experience. Fun fact: During the winter months they typically carry snowflake shaped pasta which makes it even more fun.
5. Key Lime Cookies: The name says it all. These shortbread cookies are sweet on the outside and tart on the inside. It is the perfect combo. Referring back to the name "tea cookies", I definitely like to enjoy a handful of these bad boys with a hot cup of tea.
6. Everything Seasoning: See that bagel in the background? Well, forget about it you don't need it with the "everything but the bagel" sesame seasoning blend. If you're a bagel eating fiend like me (refer back to carbosaurus) then you'll love it. Put it on your plain bagel, add it to your favorite recipes, heck even eat it from the palm of your hand like Jared, just sprinkle it on anything your heart desires. Get creative.
7. Pizza Crust & Marinara Sauce: Ever have those days when you get home from a long day of work and the last thing you want to do is make a big dinner? Well I do. An easy solution is to stock up on the pre-made pizza crust and a couple jars of the traditional marinara sauce! These are pretty fun to make and you and your family/significant other can customize as desired. Tip: We also like to throw on some mozzarella cheese and quickly chop up a stick of margherita sausage.
8. Cauliflower Gnocchi: If you're anything like me, you might have that occasional "overboard carb intake" guilt run through your mind. A great alternative is to try cauliflower gnocchi. It honestly doesn't taste much different, and the texture is almost identical. Just add some sauce and you're good to go! Finally, us carb lovers can indulge in that fluffy goodness with a little peace of mind.
9. Chocolate covered strawberry bits: "Gone berry crazy" dark chocolate covered strawberries are a refreshing take on your post dinner indulgence. There isn't much to them. It's chocolate and frozen baby strawberries. What's not to like?
10. Cold Brew: Last, but certainly not least, is Trader Joe's cold brew concentrate. It is made from Arabica beans and can also serve up to twelve, eight ounce cups of coffee. I like to add a little flavor to mine with a few simple ingredients. Maybe a recipe post will soon be in the works. ;)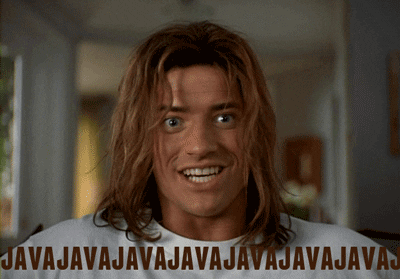 Again, this is just a condensed list of some of the products that I love from Trader Joe's. For those of you that enjoy long walks down the Trader Joe's isle, what are some of your go-tos? As for you Trader Joe's virgins, use the store locator link below. Get out there and experience your local store.
https://www.traderjoes.com/stores
XO -allie
#traderjoes #top10 #grocerylist