So, let's talk about the seasonal subscription box that EVERYONE is raving over… FabFitFun. I love being a FabFitFun partner because I get to share all of these awesome products with you! I'm a pretty festive person, so all things related to seasons/holidays make me really excited. 
FabFitFun makes it feel like Christmas four times a year!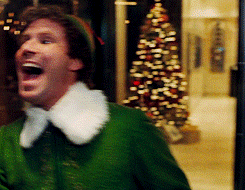 Overview:
Can you believe that fall is already here?? A fun fact about this box is that it's art design was created to exude all things we love about fall - the coziness as well as the excitement of getting out and about during this beautiful time of year!
I got to personalize a few of the products in my box and some of the goodies that I chose include: the "luck" tote from Vince Camuto in brown, the Alfred teapot, and a rose gold brush set from Crown Brush. Mine also came with headphones from Cylo, GLAMGLOW face masks, a Grown Alchemist polishing facial exfoliant and more!🙌🏻
Product Details: 
1. Vince Camuto "luck" tote: Starting off with a bang, this was the product that I was most anxious to receive. This tote came protected in a white mesh bag which I greatly appreciated. Plus, I kid you not, I immediately noticed the rich leather smell as soon as I picked it up.
Bonus: This bag is even made from vegan leather!
2. Alfred teapot: Since I already own a french press at home, I opted for the teapot. I absolutely adore all things coffee/tea related so I am all. for. this. Call me what you want, but I used to be a barista at Starbucks so you already know that your girl is excited. Not to mention, how cute is the flower detailing?
Pro tip: You can fill the infuser with loose leaf tea, or place a tea bag in the pot itself.
3. Cylo Cobra earbuds: I chose the rose gold shade and I am really looking forward to putting these to use! These headphones are really awesome because they are Bluetooth enabled and are designed to have HI-DEF stereo sound quality. You can adjust the volume and skip songs directly from the headset. There is even a built-in microphone for phone calls!
4. Crown Brush 6 piece set- These makeup brushes come in various useful sizes and are made of synthetic fibers. They even have small indents on the sides, AKA the pro grip handle, to make application easier.
5. Grown Alchemist polishing facial exfoliant- This skincare product is formulated for daily use to remove dry and dead skin cells. In turn, it leaves the skin looking radiant and smooth. Use this product right before moisturizing!
6. Skin & Co Roma shower gel- The scent that I received is "blue in capri". The three scents in this collection are actually made in partnership with Italy's farmers from Capri. Each one was created to capture the beauty of Italy. This gel has fresh notes of wild sage and lemon blends. It cleanses and hydrates the skin while leaving a nice fragrance on the body. It has me dreaming of a vacation on the Mediterranean sea.
7. GLAMGLOW bubblesheets- I own the hydrating GLAMGLOW mask and I am sure that this one will also be a favorite of mine. This particular one is an oxygenating deep cleansing mask made with green tea. It is designed to reveal purified glowing skin in just three minutes! I love the tingling feeling that some masks have so I bet that this one will feel great on the skin as well. It is supposed to activate 3D bubbles to tingle and detoxify the skin.
8. Touch in SOL metallist lipstick- My lipstick is a pinky nude shade called "penny". It is a dual ended lip kit with a metallic matte shade on one end, and a buildable matching glitter gloss on the other. Glitter and metallic are currently big trends in the makeup world. 
9. Beauty blender- The infamous makeup sponge that all makeup gurus swear by, and for good reason. The beauty blender gives the skin such a flawless look, whether you prefer lots of coverage or a more natural look like myself. Need I say more?
10. Simply Whimsical towels- These tea towels are so soft and I love that they are in a neutral tone in a white color with a light grey design. They are so versatile as they will be perfect folded underneath a mug or a teapot (hint, hint), hung in the bathroom, or draped over the the oven door handle in the kitchen. 
11. Luna bar- The thing that sets this bar apart from other nutritional snacks is that it is the first one to be made specifically for women. Girl power.  It is gluten free and is made with organic oats. I received salted caramel nut and it has a rich caramel flavor with a dash of salt and a nice crunch. The cashew butter filling was what really made this bar unique compared to the other variations.
Final Thoughts:
My overall review is that this trendy subscription is definitely worth all that is hyped up to be! A lot of the products in this box are great for a cozy fall evening indoors. Not to mention, FabFitFun includes products that are more expensive sold separately than what the full price of the entire box is; only $49.99. 
See the suggested retail pricing breakdown below. 
1. Vince Camuto "luck" tote- retails at a whopping $128! (That alone is an amazing deal)
2. Alfred teapot- $26
3. Cylo earbuds- $40
4. Crown Brush 6 piece set- $75
5. Grown Alchemist exfoliant- $67
6. Skin & Co shower gel- $22
7. 2 GlamGlow bubblesheets- $18 
8. Touch in SOL metallist lipstick- $25
9. Beauty Blender- $20
10. Simply Whimsical towels- $14.99
11. One Luna bar-roughly $.99
That is a grand total of $436.98!
Use my link:
https://t.fabfitfun.com/SH1cA and code PUMPKINSPICE for $10 off of your own box!
Who doesn't love to save money? I know I do.