If there is one thing that I love as much as fall, it's Target. Put the two together, and I'm in my element. Getting in the seasonal spirit, I gradually accumulated a few products over the past month. Get ready to grab your Starbucks pumpkin spice latte or caramel apple spice (one of my all-time favorites) and take a stroll down the glorious Target aisles; because I've collected some fall inspiration that I'm excited to share with you!
1. Twisted Tee- While there is something about warm tones that always attracts my attention, it is even more prominent during the crisp autumn months. During my usual clothing section browse, I came across this simple pumpkin colored shirt with a front twist at the bottom. I love that it can be worn for a casual and comfy look, or also dressed up with a nice pair of skinny jeans and booties. It even has a little pocket on the upper left side. 
Brand: Universal Thread
Retail price: $14.99 
Click to shop: Twisted Tee
2. Copper Satin Cami- So, I'm really looking forward to living in this silky, copper cami. It is such a beautiful fall color and is so shiny when it catches the light. It almost has a wet, metallic sheen to it. Once the weather gets cooler I am going to layer sweaters, cardigans, etc. over this!
Brand: A New Day
Retail price: $17.99
3. Black Lace Cami- If there is one thing I've learned, it's that you can never have too many camis. They look pretty when worn alone, or paired with another piece over top. This black laced cami is extremely smooth and comfortable because it is made with an ultra-soft material. The laced detailing is feminine and chic. 
Brand: A New Day
Retail Price: $14.99
Click to shop: Black Lace Cami
4. Fuzzy Mauve Cardigan- This cardigan is fun because it is super chunky and has a nice textured look. It gives you that perfect over sized, cozy feeling. Rosy mauve/blush is the perfect summer to fall transitional color!
Brand: Wild Fable
Retail Price: $20.00
5. Faux Fur Slide Slippers- Slippers are a fall/winter cozy staple. While my ugg slippers will forever hold a special place in my closet, the thing that I like about this pair, is that they are a cooler alternative. By cooler, I mean they aren't as thick and insulated which is perfect for the lighter fall months. The best part? I can't even begin to describe how soft these are. Go to your local Target and try them for yourself, I promise you won't be let down.
Retail Price: $19.99
Click to shop: Faux Fur Slippers
Target Dollar Spot
 6. Suede Pumpkins- Target dollar spot.. just take my money. How cute are these decorative cushion pumpkins? I love that they come in neutral shades and that they give off a vintage look. 
Retail price: $1 each
Click to shop: Suede Pumpkins
7. Coffee Cup Lip Balms- I found these adorable tiny lip balms in the shape of coffee cups. They had various fall flavors and the two that I picked up are the warm & toasty and hello pumpkin. Chapstick is always in my bag, so I might as well have festive flavors. Right?
Retail Price: $1 each
8. Ceramic Pumpkins- These little pumpkins are great for decorating small spaces. I had two from last year that I placed in the kitchen and then I got one to set on my desk at work!
Retail Price: $1 each
Click to shop: Ceramic Pumpkins
     To conclude this little shop with me, there were tons of other fall themed products to browse, but unfortunately I had to cut myself off somewhere. The dollar spot also had super cute halloween socks, fake succulents in ceramic pumpkins, wooden signs with fall and halloween sayings, candles and more!
     However, I am still waiting for the Mrs. Meyer's apple cider hand soap to restock because it smells so delicious! I, personally, am not a fan of the pumpkin scent, but that is another option for my fellow lovers of the Mr./Mrs. Meyer's cleaning brand. I hope that this post has left you in the festive spirit and I would love to hear your feedback on your Target must-have products!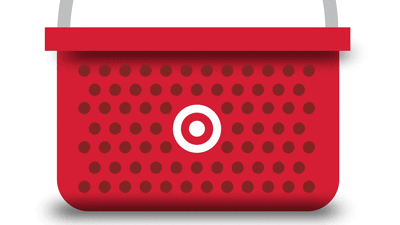 XO- Allie
#target  #targetstyle  #targetdollarspot  #targetdoesitagain